• William Davis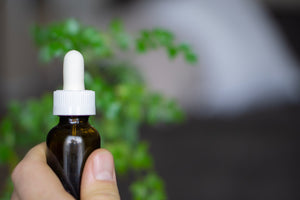 In recent years, there has been a lot of discussions about CBD and hemp. These two substances are now very popular, but a lot of people are still confused about their similarities and differences.  Well, in this article we're going to make it clear to you as simple as possible. Having a better understanding can help you choose the safest and most appropriate products.  Before we proceed, check out this hemp-infused product-New Orleans Nights Spicy BBQ Sauce (250-MG) - made by Euphoria Eats. This company is owned by award winning Chef W.P Davis who is an Iraqi war veteran. They...
---
• William Davis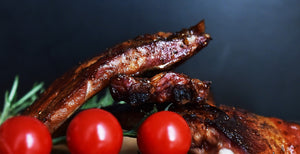 Now that spring is fast approaching, you must be thinking of the best treats that you can prepare for family and friends in the comfort of your home. Have you considered the Oven Baked Ribs? This easy fall-off-the-bone treat is highly delicious and all 95% of the recipe time is sitting and relaxing while the ribs bake.  The good part of the Oven baked ribs is that you can add barbeque sauces like the Bayou Glaze Sweet BBQ Sauce (250-MG). This is an infused hemp BBQ sauce that adds an experience for the taste buds. Besides the mouth-watering taste, hemp-infused...
---
• William Davis
A lot of people do think of chicken wings as junk food, but the truth is that healthy wings do exist.  As a matter of fact, chicken wings can be part of a well-balanced tailgate since each wing has about 6 grams of protein.  One interesting thing about wings today is that you can even infuse hemp into the Wings to enjoy the benefits of cannabinoids in this nutritious treat.   The idea of Chicken wings bar food delicacy started in Buffalo, New York. The idea was hatched back in 1964 when the co-owner of the now-famous Anchor Bar, Teressa Bellissimo,...